Black Tech Mecca's (BTM) mission is to inspire the development of thriving Black Tech Ecosystems to ensure Black people are full participants in the global technology sector. Currently, the footprint of Black practitioners in the tech sector is not as great as it has the potential to be, and is also poorly defined. Black Tech Mecca uses data to paint a clearer picture of Black participation in local tech ecosystems. We then identify impediments to their full engagement and mobility, and work with local stakeholders to craft strategies for removing barriers and creating opportunities. Our goal is to democratize the tech sector, ecosystem by ecosystem.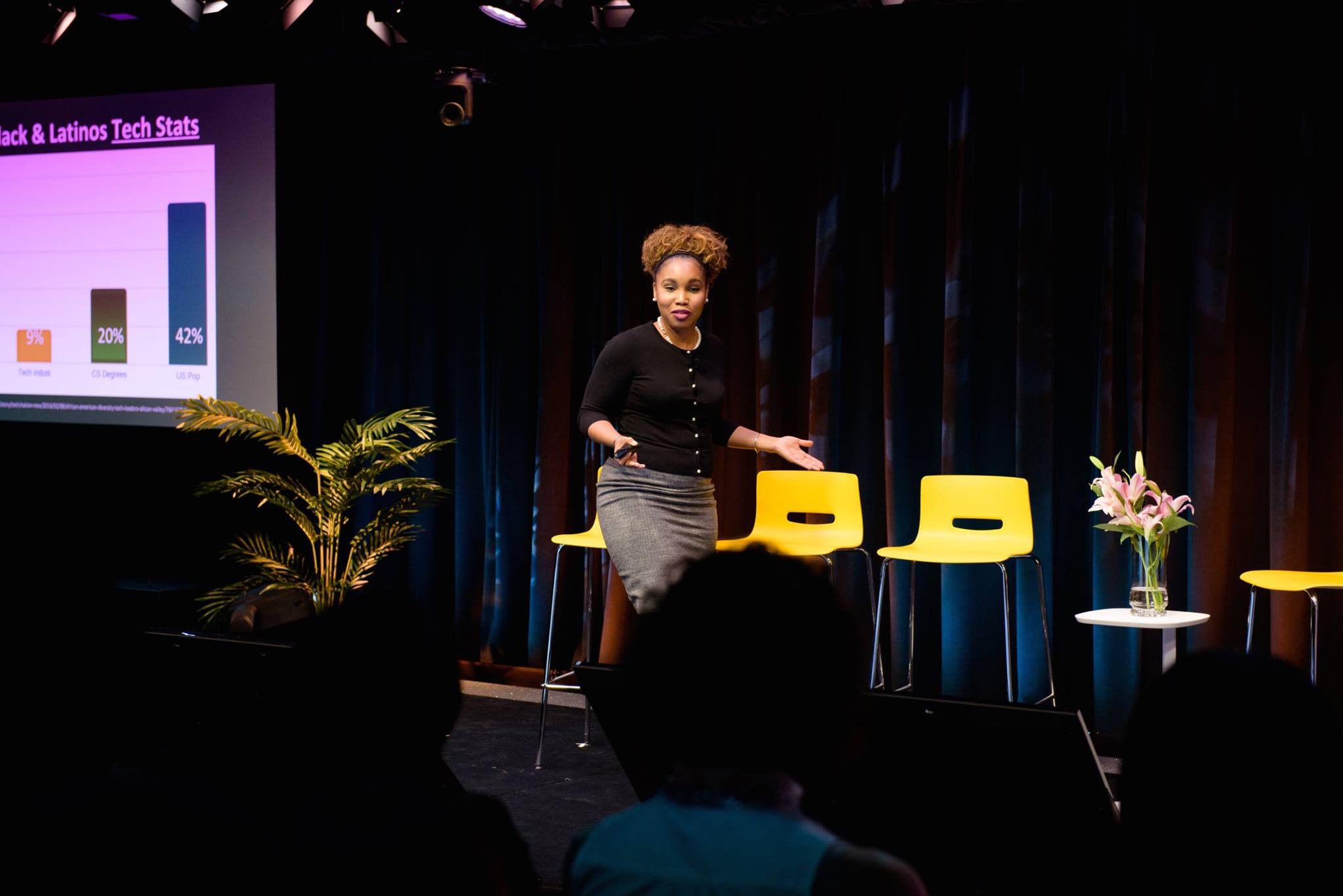 We partner with local government, academic, and private institutions to create proprietary data pipelines that quantify tech engagement within the Black community. BTM is pioneering this emerging avenue of tech sector research and analysis.
Informing change through ADVOCACY
We use insights from data to incubate new strategies and advocate for policies that nurture healthy, sustainable Black tech ecosystems.
Refocusing the CONVERSATION
We create content and programs that broaden perspectives and shift the conversation to highlight OUR stories of tech innovation and success.
Get Involved
We welcome partnerships with people who share our vision. Here are examples of how you can support our work, but if you have other ideas, we'd love to hear them.
SMART BLACK TECH ECOSYSTEMS: AN IN-DEPTH ANALYSIS OF RACIAL EQUITY IN THE CHICAGO TECH SECTOR
June 2019
BTM presents its newly developed proprietary Smart BTE City Assessment Framework. This actionable framework is designed to help guide community stakeholders (policymakers, government officials, corporate, and nonprofit leaders, and other community leaders) in the identification and understanding of the existing racial gaps and inequities in their local tech ecosystems. It then offers recommendations for how to address those inequities and how to build upon the many opportunities found in a Black Tech Ecosystem (BTE).
PAST EVENT
At the intersection of technology, culture, and social consciousness is the State of the Black Tech Ecosystem. A global summit that connects black tech leaders of every level, mobilizes data-driven solutions that evolve our communities, and shapes our future in tech to pioneer measurable change for the world.
PAST EVENT
There's truly nothing better than being one with the energy in the room, but we get it, life happens (distance too). Catch the live broadcast of the Chicago DREAM tour on January 25, 2018, from 6:50-9pm on Youtube. Click below to access it from the comfort of your home.